Annual Yard Sale / Flea Market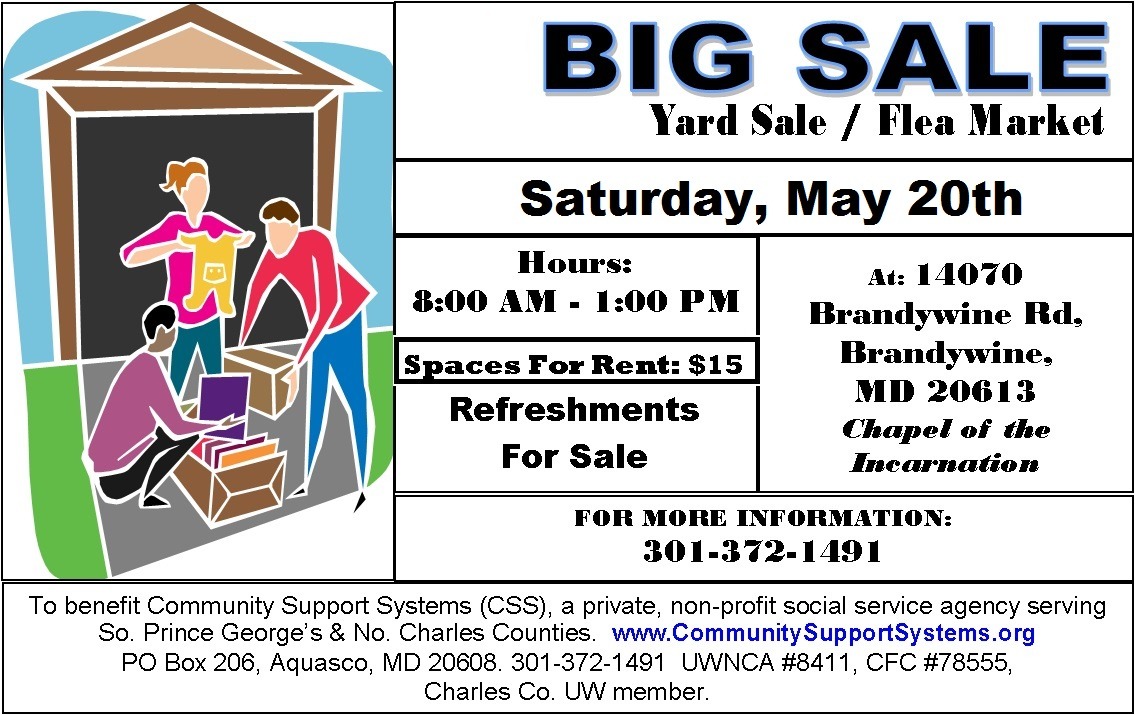 Community Support Systems, Inc. annual Yard Sale/Flea Market is being held on Saturday, May 20, 2017.  If cancelled due to inclement weather or ground conditions the rain date is May 27th. Vendor spaces are available at $15.00 per 10×10 space, registration payment must be received by May 12th.
Vendor registration form is HERE..