Yard Sale / Flea Market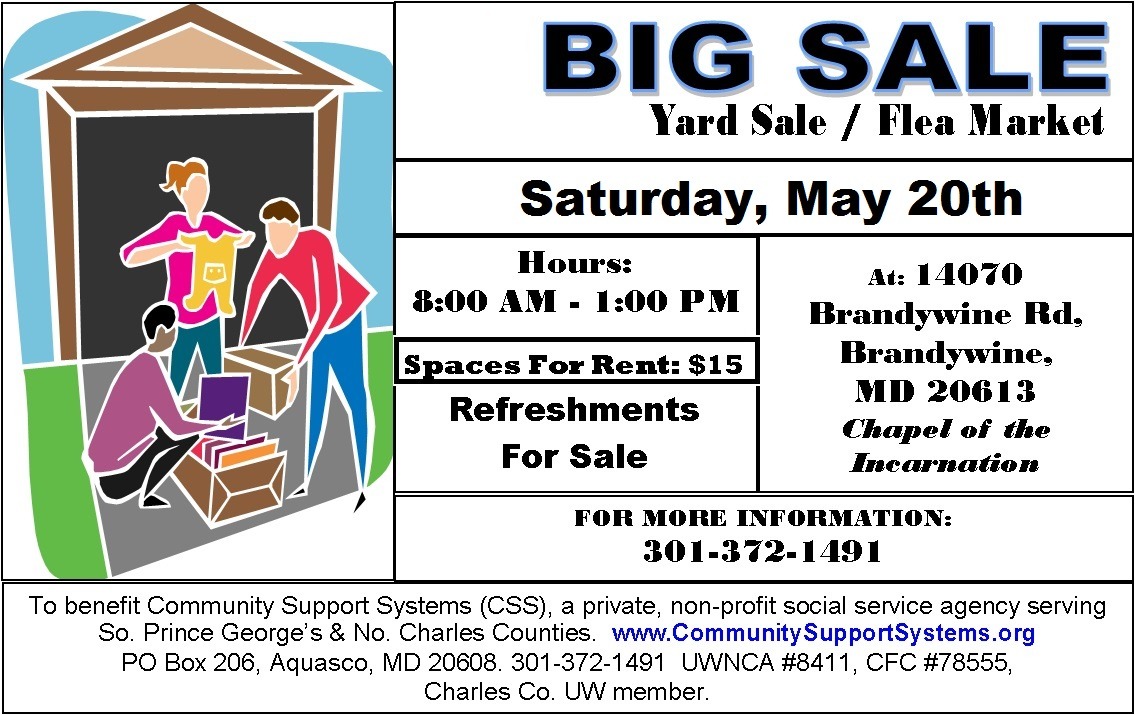 Community Support Systems, Inc. annual Yard Sale/Flea Market is being held on Saturday, May 20, 2017.  If cancelled due to inclement weather or ground conditions the rain date is May 27th. Vendor spaces are available at $15.00 per 10×10 space, registration payment must be received by May 12th.
Vendor registration form is  HERE.
High School Students Partner With CSS At Mission Nutrition!
 Check out this video clip of Mrs. Williams students at Gwynn Park High School in Brandywine preparing food to sample at a recent Mission Nutrition distribution.  The students do not know beforehand what foods they can use as raw materials!  Yet they come up with delicious concoctions, such as sweet carrots with walnuts and brown sugar or sauteed greens with garlic.  While the students are cooking, recipes are typed up and made available.  Our clients get new ideas about what to cook, as well as enjoying some great snacks.  And these students get some terrific experience.
 Click on picture to look at the video!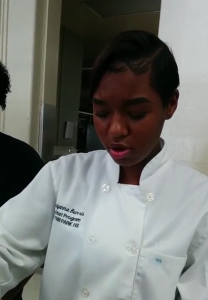 Check out our latest newsletter CSS eNews Nov 2016